The Olde Town Fencing Gang: Coaches
Jun Liang-Smith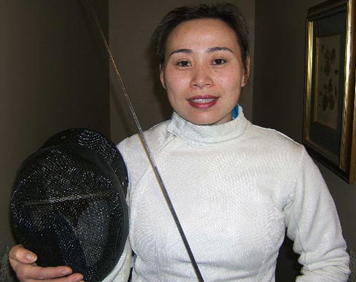 World-class fencer Jun Liang-Smith has national and international experience as a foilist, coach, and referee. She is a two-time Olympian, competing on the 1992 and 1996 Chinese women's foil teams. Ms. Liang-Smith is also a five-time Chinese National Champion, won two gold medals at the Asian Games, and won a bronze medal at the World Cup in Marseilles, France.
As a coaching assistant at Penn State University (1998 - 2002), Ms. Liang-Smith was a contributor in guiding the Men's and Women's Fencing teams to four NCAA Championships. She joined Olde Town in 2003.
Ms. Liang-Smith has retired from competitive fencing, but she picked up her foil one more time and fenced on the Olde Town Fencing Club's Women's Foil Team in the Summer National Championships in 2004. She proved her competitiveness by leading the team in bringing home the gold medal.
Joe Hoffman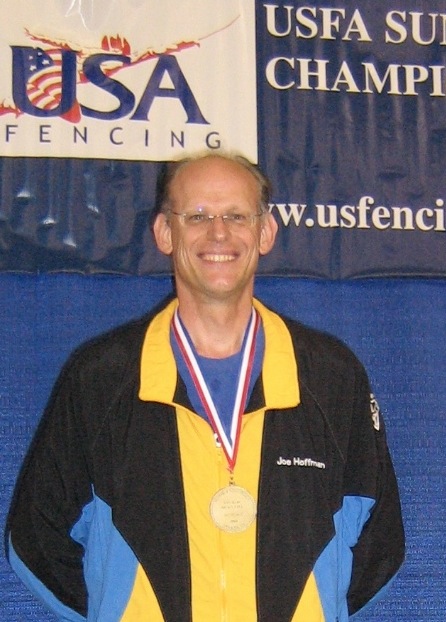 Joe Hoffman has taught the beginners' foil classes at Olde Town since 1997. He was the 2008 National Champion in Veteran Men's Epée. He was nationally ranked for 13 years.
Mr. Hoffman's 30-year career began in a physical-education class at the College of William and Mary, when Pete Conomikes was coach. He studied with John McFarland, Alexandre Ryjik, Gregory Kaidanov, Bin Lu, and (of course) Jun Liang-Smith. He was a sixteen-time champion at the divisional and sectional level in foil and epee. Before joining Olde Town in 1992, he taught introductory foil at the Florida State University club.
Jim McGillivray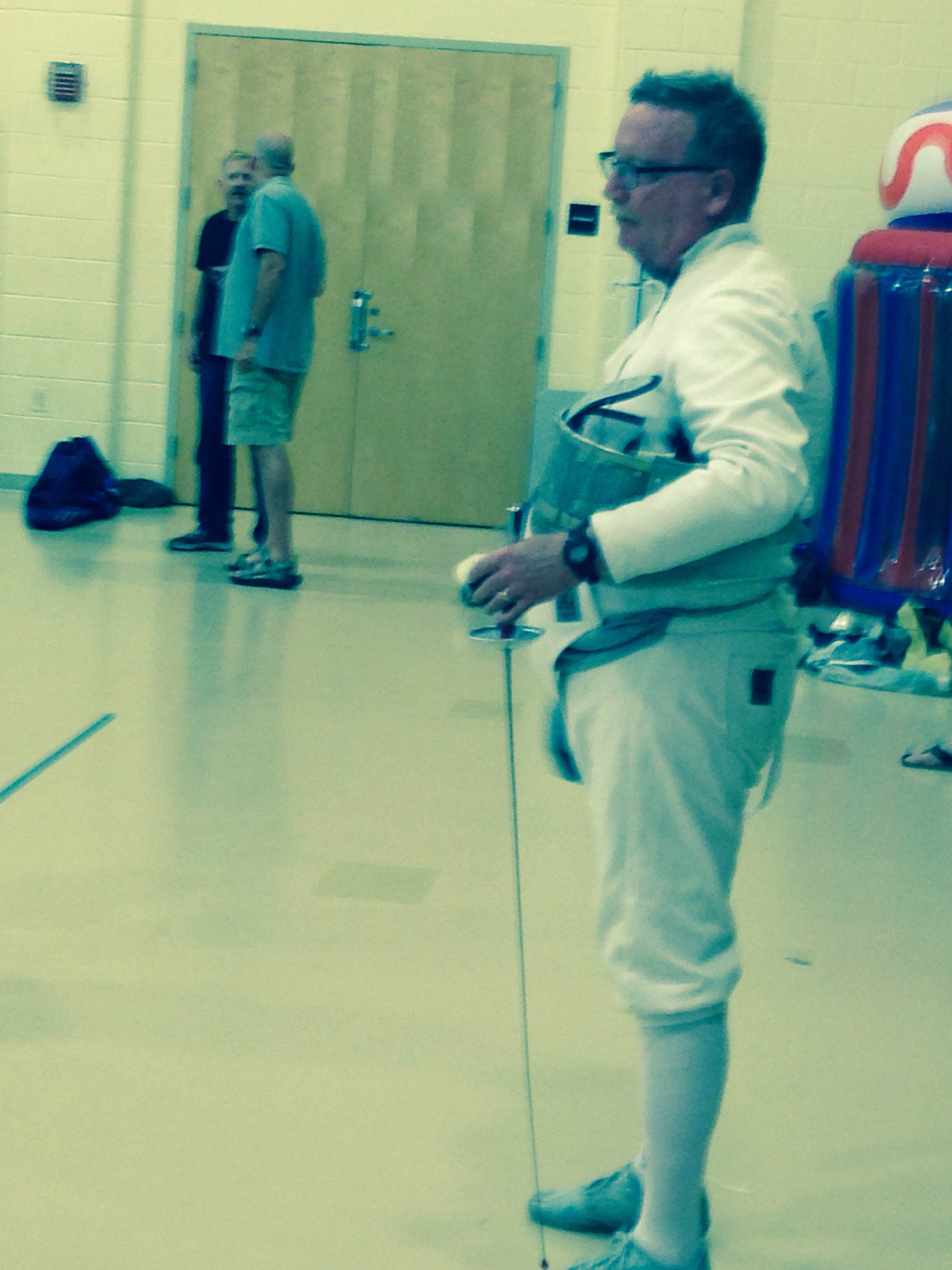 Jim McGillivray has taught beginning foil and sabre at Olde Town since 2014.
Before joining us at Olde Town, he was the head coach of Bloomington Fencing in Indiana.