About the club
Gallery (under construction)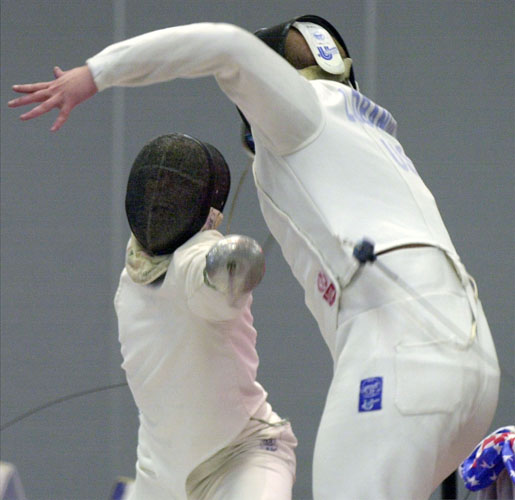 Hall of "Fame"
2001 Men's Epée National Championships: Silver Medal
2008 Veteran Men's Epée National Champion: Joe Hoffman
2010 Veteran Women's Foil National Champion: Diane Ferguson
Old Media
A nice article in the Alexandria Times.
A reporter drops by the beginners' class. Contributions on the use of "whale" versus "wale" can be forwarded to the club contact address.
New Media
Our Facebook page, which is not heavily used.
Club Info